Book A Discovery Meeting!
** Please be sure to have read our Info Pack before your meeting. Download it here. **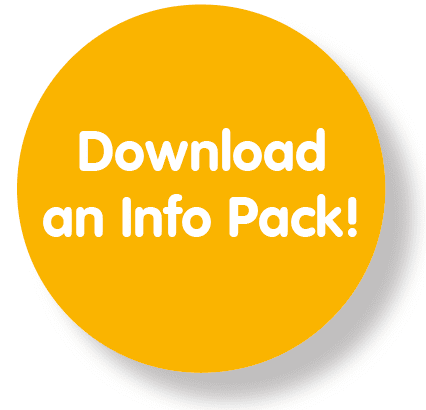 Discovery Meetings take place by phone or Microsoft Teams, whichever you prefer. We'll be able to answer all your questions and also:
* Discuss your aspirations, personal circumstances and earning potential
* Share a lesson plan with you and talk to you about what happens in a class, an Interactive Performance and a party
* Talk to you about your potential territory
* Discuss time frames and how soon you may like to start
* Tell you about our application process
By phone
We'll give you a call on your preferred number at a time to suit you, and do our best to answer your specific questions while giving you an overview of Pyjama Drama and how franchising works.


By Microsoft Teams
Meetings via Teams can last up to an hour. You may decide to choose this option if a friend or family member would also like to attend; to meet a director, ask questions, or just to offer their support.
What our franchisees say...
'Wow, what an overall fantastic experience! I have now been part of the Pyjama Drama dream team for just under 4 years and the support throughout each stage has been extremely helpful and informative. I have made great friends and found myself a whole new man-made family within Pyjama Drama!' Lisa Moulder, Franchise Manager for Gloucester and Cheltenham
'I absolutely love delivering Pyjama Drama parties because I get to do what I love - perform and play!' Kirsty Dorling, Franchise Manager for Southampton East
'The level of advice, both business and personal, is fantastic - everyone at Pyjama Drama is amazingly supportive. I feel really proud to belong to the Pyjama Drama family.' Rochelle Malhi, Franchise Manager for Telford and Bridgnorth
'I did a lot of research into children's franchises and chose Pyjama Drama for two reasons; firstly because I thought the programme offered something really different, and secondly because I knew I would get a high level of support along the way. I've been with Pyjama Drama for over 5 years - time flies when you're having fun!' Caroline Morrow, Franchise Manager for South West London
'Investing in a Pyjama Drama franchise has been the best decision I have ever made. Not only has it given me time with my family, but I have created a business I am proud of. Sarah and Rachel have been 100% supportive from the beginning – from training, through to lesson planning, and generally just being there for me.' Emma Knighton, Franchise Manager for Trafford and Didsbury
'As a former teacher and head of literacy, I am blown away by the sessions that combine so many different elements and support the National Curriculum. I am proud to tell people about the franchise and be part of it.' Sara Hall, Franchise Manager for Leeds
Pyjama Drama Head Office is situated in beautiful Mid Wales and is run by directors Sarah Owen (right), creator and founder of Pyjama Drama, and her sister, Rachel McKenna who works closely alongside her. Sarah wrote and devised the entire programme, including all the original songs. Before setting up Pyjama Drama, she was a drama teacher with extensive experience of working with children of all ages and has frequently witnessed the immense benefits that children derive from drama and imaginative play. She is also a mum to three children. Rachel has a Master's Degree in Teaching and worked for many years as an art teacher, then running her own business designing wedding stationery. Rachel has two young boys of her own.