PARTIES FAQS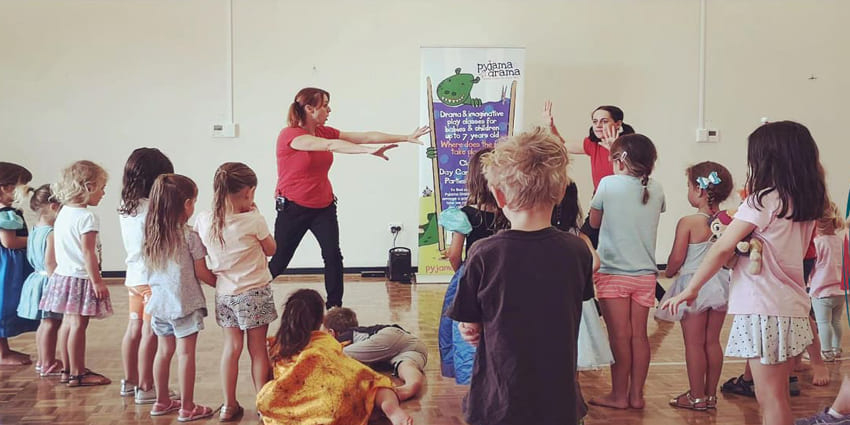 Where do parties take place?
To get the very best out of a Pyjama Drama party, children need a room large enough to move freely in, and one that is free from other distractions. If you are only inviting a small number of guests, or if you have a large, uncluttered room at home, you may wish to host your party there. If you are at all unsure about your choice of venue, please chat with your party leader who will be more than happy to advise.
What age children are your parties for?
We offer unique parties for first birthdays, and parties for children up to seven years. Please find out more about parties for your one-year-old here, and all about our Adventure Parties and Interactive Performance Parties for older children, here.
What will the party leader bring with them to the party?
All we need to deliver an unforgettable party is a room large enough in which your guests can safely dance, pretend and play, a plug point (for our music) and a bucket load of imagination!
Do you provide party invitations or anything for party bags?
We provide themed invitations for you to print at home, free of charge. We can also provide balloons and Pyjama Drama CDs at a small additional cost per child – please ask your party leader!

Are adults expected to join in?
Rest assured you'll never be asked to do anything silly – that's our job! However, we do ask any adults at the party to support younger children at all times and to observe toddlers and older children quietly so they can concentrate on using their imaginations and having fun.

How do I find my nearest party leader?
Simply pop in your postcode and search for 'parties' here to find the party leader closest to you, then either send them a message or book your party!
Download our party brochure below for more information, prices, themes and more.