We meet Boogie Mites!
07/09/2023 15:03
I know Halloween is some way off yet, but yesterday was a bit spooky...
Read More
We're in India!
04/09/2023 10:57
Please welcome Shweta Sankhla an early years educator, trainer, and project manager who will soon be delivering Pyjama Drama in Navi Mumbai, India!
Read More
How one plane journey changed it all...
11/05/2023 11:48
My sister and I owe a lot to a plane journey back in 2017 when we were heading over to the Netherlands to visit our Pyjama Drama colleague. An hour ahead of us, a glass of fizz in hand, and we started to discuss the very thing that had been coming up time and again since I joined the company two years earlier...
Read More
This is me
22/03/2023 09:44
This is me. Someone who was shy as a child, someone who hates having their photograph taken, and someone who almost gave up teaching due to extreme anxiety brought on by the fear of being observed by other adults.
Read More
This is Amelie
15/03/2023 11:30
This is Amelie. Don't be fooled by the bashful smile, Amelie is bold and brave and at the centre of every Pyjama Drama adventure.
Read More
Drama - a serious business!
28/02/2023 11:44
We've all heard the phrase, 'Do as I say, not as I do' but children actually do both. They imitate behaviours they see AND hear, and that's why drama is the perfect preschool learning tool. When they take on different roles and communicate with different characters, children get a unique opportunity to observe the world around them in the safe and supportive environment of the drama.
Read More
Do you feel 'too shy' to do drama? You're not alone!
12/01/2023 17:01
This week we delivered our drama and imaginative play training for nearly 50 teachers as part of the Collective Learning Conference in Cardiff. Before we started, we asked everyone to consider how they felt about using drama and imaginative play and give themselves a score - 1, 2, or 3.
Read More
World Cup Wales
08/11/2022 09:53
Drama and imaginative play transport children to places where they can experience things that will probably never happen (like swimming with the mermaids or dancing on the moon) and experience the probable - like starting school, going to the dentist, or watching Wales win the World Cup!
Read More
Confidence. A skill not an attribute
02/05/2018 09:42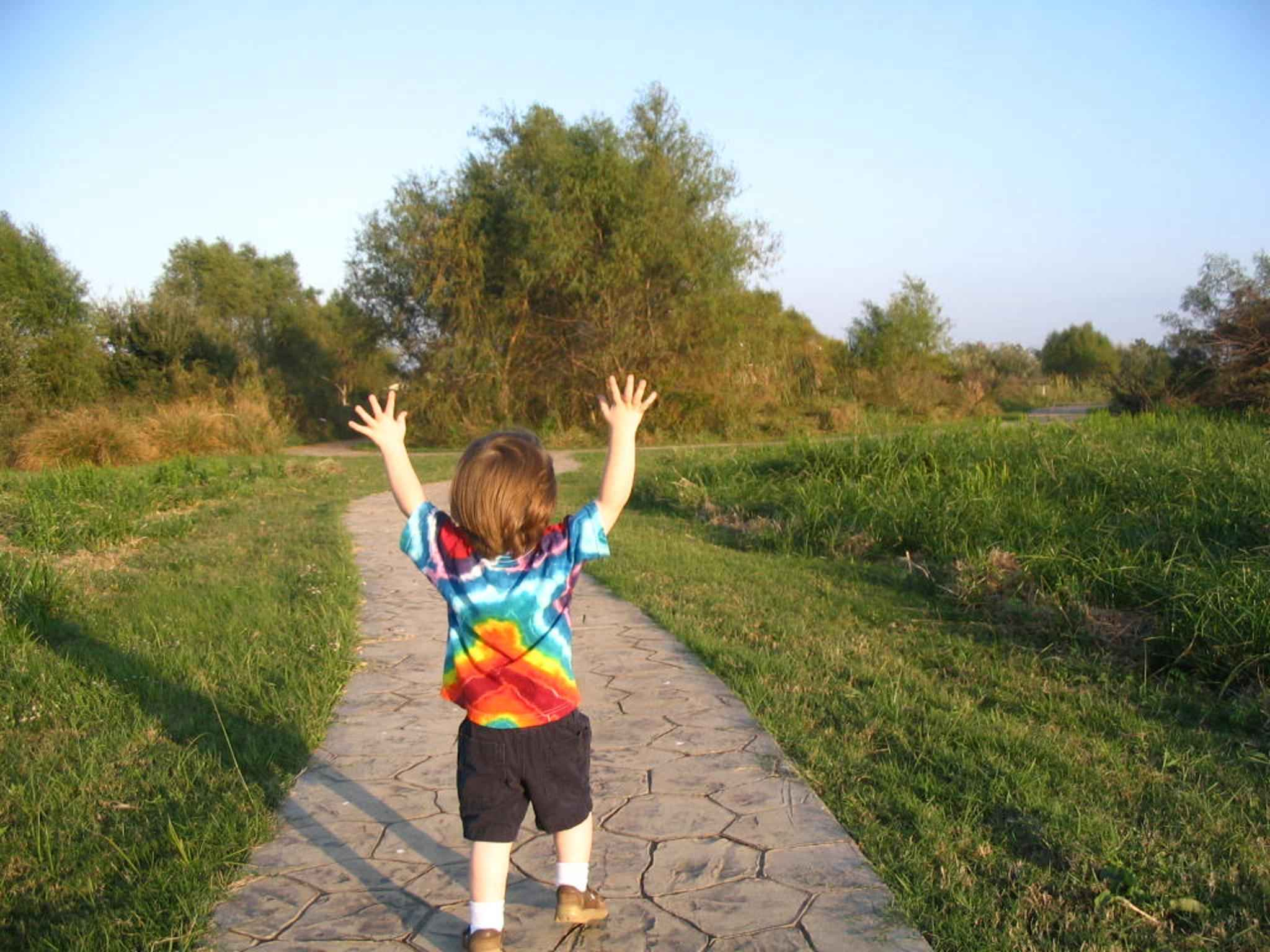 Before joining Pyjama Drama, I was a childminder for eight years. I had previously worked in admin at a university in a job where I was bullied. It wasn't just me. This bully was pretty indiscriminate. I had my first baby, and I decided I couldn't go back. At a playgroup in a children's centre, one of the Family Support Workers said, 'Why don't you become a childminder.' I laughed and said, 'Well, let's see, maybe because I've got no experience of working with children? At all. And I'm pretty sure people won't give me their children'. 'Oh, they will' she assured me, 'Because you're nice and you're good with kids.'
I tried out the idea on other people, and unbelievably NOBODY laughed. To my surprise, everyone thought it was a great idea. And so I did the basic training course and registered as a childminder. And that lady was right; people DID give me their children. Dozens of them. I turned children away because I was full, a lot more than I accepted them. I had no experience and very few skills, but people trusted me because I found new confidence in making this decision for myself and taking autonomy over my own life.
I'm a graduate and I feel the need to intellectualise everything and so in a year or two, I gained Early Years Practitioner Status, the highest level general qualification in Early Years. I also gained a reputation for building confidence in young children. Children would arrive at my house who wouldn't speak all day. And children about to start school who couldn't communicate their basic needs, who weren't even able to answer a simple question like, 'Would you like an apple or a banana?' I had a one hundred per cent success rate with those children, who were soon able to start communicating effectively, and the Primary School teachers could hardly believe that these children had ever been unable to express themselves so recently. I had given them time, space and lots of opportunities to communicate and eventually they all did.
This experience has to lead me to believe that people are not born shy or confident. I'm not talking about overconfidence here. I'm talking about knowing what you can do, within a realistic assessment of your limitations, and being able to say, 'I can do this.' It's not an attribute. It's a skill. And given time and a safe space, you can practice until you are not shy. I've seen it.
Some children present shyness by refusing to talk to anyone, some run around and make silly noises, some just won't stop talking. But it comes from the same root, a feeling of overwhelm that stops them, to quote Morrissey, 'from doing all the things in life you'd like to.'
So why did I stop childminding to become a Pyjama Drama franchisee? Because I don't have to turn children away from anymore – on a daily basis, I can use Pyjama Drama classes to help children build their confidence in these so important early years. We start by smiling and waving back to Ali in the 'hello song', and we work up to creeping past the sleeping monster in his den in the park. There are endless opportunities to test your courage in our classes, and when the children have had that regular experience of being brave and knowing that feeling of pride that comes when you're so pleased with your efforts, they'll do it again in real life! And that's when we begin to see results….
Of course, to enable these experiences, I know I'm asking parents to be brave as well. I will know, but your children won't, how much courage it takes to return next week when you brought the child that didn't speak to anyone. In the room where everyone else's child was happily playing and laughing, you may have to sit with your child while they process this crazy new world to which you've brought them. And this doesn't look like joining in, not in the beginning. You will be practising the skill that you're expecting your child to practice, and it won't be easy. I never said it was easy. So let's hear it for bravery in children and their parents, who might not have been in their own comfort seen zone in months, but who understand that if they can crack this one thing, they can help put their child on the right ttrack - for life!
Ali Wilkinson, Franchisee for Lancaster
To join a class in Lancaster, or to enquire about Ali visiting your nursery or school, please email ali@pyjamadrama.com.
Wales puts the arts centre stage
09/07/2015 15:31
9th July 2015
We're always proud to run our business from our Head Office in Wales, but never more so when we learn that Wales will implement all recommended changes to the curriculum issued in Professor Graham Donaldson's 'Successful Futures' report - a clear endorsement of the value of creativity!
Read More